09-15-2019, 04:55 PM
The Settlers resources.
!!!CONCEPT!!!
Resources are a "Virtual" currency for all settlements, with the resources you are able to get special items, open shops, get NPC guards etc. 
Each settlement will start with 

250 Resources

. 
What will resources give you: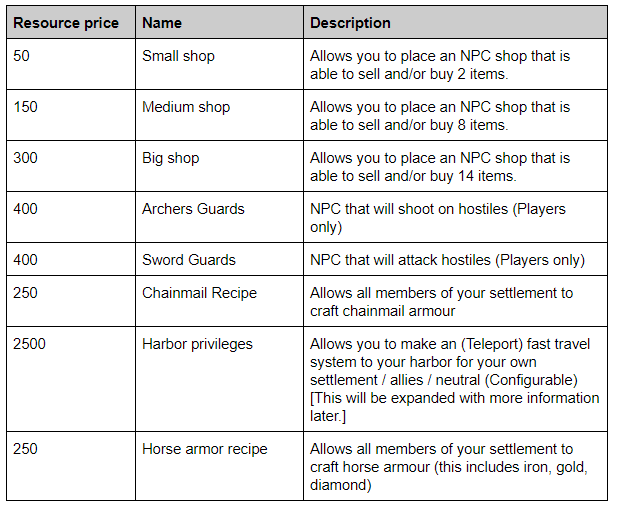 How to get resources? 
You are able to obtain resources by: 

Each member will get 10 resources for each hour playtime.




Selling items for resources. (economy wise)



Trading with other settlements and use resources as currency (Resources can be exchanged to an in-game object)

---
This is just a Concept Feel free to reply for your thoughts or ideas.